The Recluse v. IV
So here we have what I think is the last version. Simple, striking, spidery.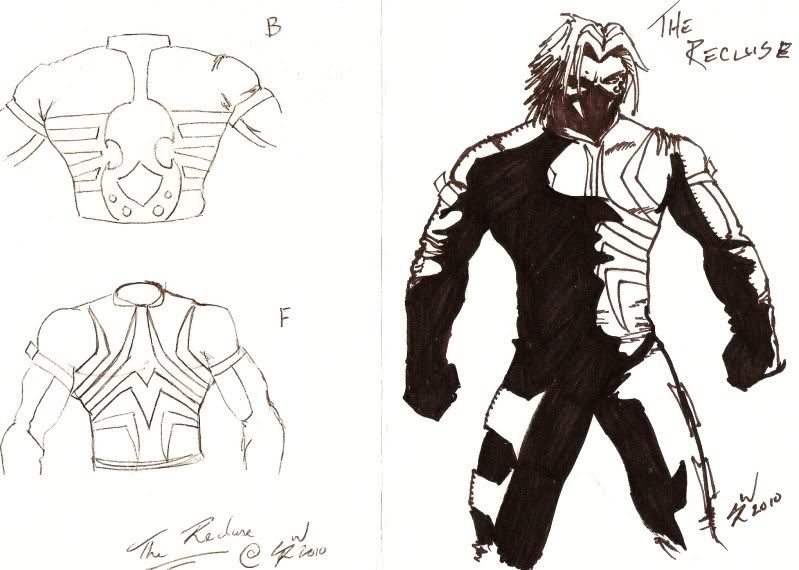 Looks cool, fits the motif and the job of the dude. I think we have a winner here folks.
Anyone disagree? Sound off either way!
Thanks everyone for their two bits thus far.
BEWARE FIDDLEBACK